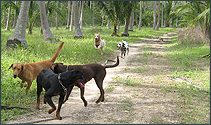 The exceptional DOGFATHER Pet Resort is situated in grounds of more than 10000 sq.m in an area of outstanding natural beauty. It's surrounded by coconut palms and provides one of Thailand 's most professional and exclusive pet holiday homes.

Founded in 2001 by Michael Egli, the DOGFATHER prides itself on taking care of your pets as you would yourself..
"Whether big or small we love them all"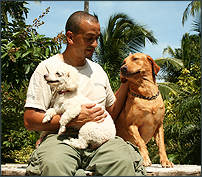 Michael is a dog expert and trainer. He has been rehabilitating and training dogs for people from all over the country for more than a decade. He is still attending seminars or holding training seminars himself and reamains up to date with all relevant training techniques.